Back to Main Page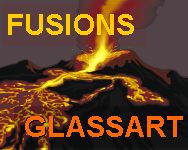 Artist's GlassArt Exhibited:
((Pix goes here)
John Allison - Artist
eaves and acorn, 2004.
Sharon Lynn Wilson Center for the Arts, Brookfield, WI.
Gallery Representation
Artistís Statement
My art reflects my passion for photography and shows my perspective of the world as seen through a lens; or displayed as snapshots, alone or in arrays. But, as opposed to the precision and realism of photography, my glass art is abstract, and is almost always composed of rigid geometry that is restraining random, chaotic design elements - as my artistic and analytical personalities each vie for control.
For Exhibits and Media Recognition, follow this link: Exhibits
Site Created by Odyssey Design Copyright © 2009-2014 -- All Rights Reserved