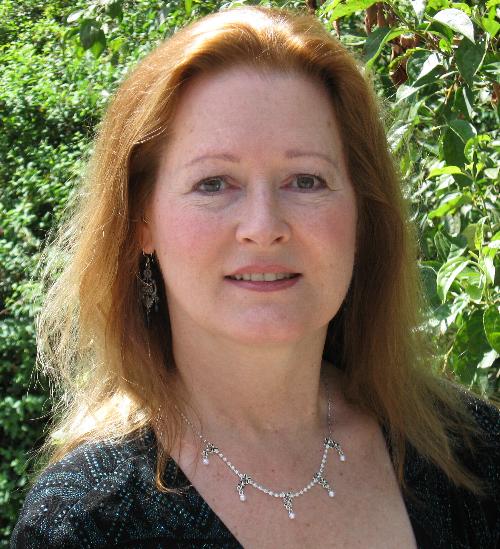 Amy L. Allison
_______________________________________________________________________
Email: poet082189@hotmail.com Webpage: www.alawebpages.com
Cell: 317.408.7118 Indianapolis, Indiana

Business professional with proven experience in various office environments seeks to obtain an administrative assistant or related position within a company. Has ability to apply marketing skills, maintains systems and databases, and uses extensive computer knowledge; capitalizes on written, verbal and presentation skills, acquires and applies knowledge, maintains an excellent work ethic and desires challenges.


KEY SKILL AREAS

°

Proficient in computer operations
° Efficient, organized, task-oriented
°

Microsoft Office Suite programs
° Dependable


°

Interpersonal & communication skills
° Reliable work ethics
EDUCATION

Web-Design / Media classes, New Horizons Computer Learning Center, Indianapolis, IN 2005-2006
Computer / Internet / classes (2), Indiana University/Purdue University at Indianapolis, IN 2004
Masters in Business Administration (M.B.A.), University of Evansville-Evansville, IN 1980
Marketing & Economics majors.
B.S./Business Marketing/Accounting, Indiana University-Bloomington/Indianapolis, IN 1977
Accounting major; General business major.


WORK EXPERIENCE

Marketing/Web-design: Business Start-up Odyssey Design Indianapolis, IN 02/2001-Present
° Conceptualized in early 2001; sole proprietorship formed later.
° Website design and development of marketing tools for small businesses.
° Author of 16 small-business websites; monthly maintenance of these sites.
° Duties include advertising; marketing with cards, flyers, brochures, website;
defining the market and entering the market with a practicable presence.
° Other business areas developed: total operation of home-office; invoicing,
bookkeeping, consultation.
Below were positions briefly held to augment business income.

Stivers Staffing Services Business Assistant Indianapolis, IN 5/2008-7/2008
Recruiting, assessing, interviewing applicants for temporary employment.

Second Presbyterian Church Administrative Assistant Indianapolis, IN 12/2007-3/2008
Performed functions of database management, reporting, mailings, computer
design for projects for congregants' use and recognition.

There's No Place Like Home Pet Service Marketing Indianapolis, IN 4/2006-1/2007
Marketing / Website / Promoting for this business.


Account Executive Boise Cascade Office Products Indianapolis, IN 08/1998-12/2000
° Earned a statewide reputation in hospital account for purchasing programs design and
implementation in the field of office and computer
° Had 1 administrative assistant working for my accounts.
° Expanded on activities of former Publix position below.
° Heavily involved with statistical analyses of customer purchasing patterns
° Successfully converted former PUBLIX clients to Boise customers through
addressing changing needs of financial managers, educating end-users,
setting up purchasing procedures, executing a seamless transition.


Account Executive Publix Office Supplies Chicago, IL [Indianapolis Div.] 3/1988-8/1998
° Hired / trained / managed inside sales personnel who serviced my accounts.
° Responsible for acquiring profitable and large-volume accounts- at the height of
this career had 23 large-to-small hospital accounts in state of Indiana.
° Acquired, maintained these accounts with purchasing analyses of existing
purchasing practices.
° Reduced hospital purchasing expenditures by 25%.
° Operated all aspects of office/computer supply business; computerized database,
mailings, brochures, newsletters, formatted purchasing reports.
Sales Representative Stationers, Inc. Indianapolis, IN 10/1982-2/1988
° Prospected and maintained business accounts.
° Gave presentations for selling purchasing programs.
° Gathered a working knowledge of the products within the office products industry.


OTHER INTERESTS
Staying current in internet technology, expanding on design knowledge, world news, antiques, art,
organizing anything, designing smaller websites, writing [some published], computer work, music,
reading, communications, environmental and wildlife preservation.


BUSINESS REFERENCES
Steve Nahmias, Partner
www.office3sixty.com
7301 Woodland Dr.
Indianapolis, IN 46278
(317) 632-1360

Ronelle Peterson, QA Rep.
peterson_ronelle_nonlilly@lilly.com
Volt Services (Eli Lilly)
Lilly Corporate Center
Indianapolis, IN 46285
317-651-3322

Sue Doeppers, Business Owner
sdoeppers@indy.rr.com
"There's No Place Like Home Pet Services"
Carmel, IN 46032
www.alawebpages.com/od/TNPLH
317-845-4140