Our Services Include - but are not limited to
Tender Loving Care
Walking your pet(s)
Feeding your pet(s)
Picking up after your pet(s)
Brushing your pet(s)
Administering medication
Bringing in mail / newspapers
Watering plants
Playing with your pet(s)
We continue to visit until we know
you are home


The time will just fly for your pet(s)
while you're gone!!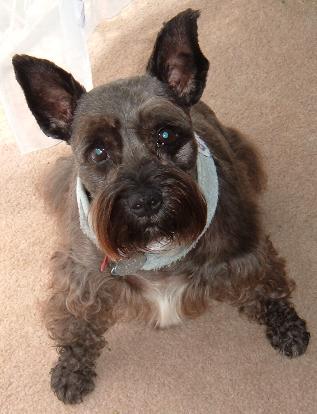 "My name is Rocky. My pet-sitter loves me bunches. I am a Schnauzer, and can get an attitude. She's got a lot of patience with me. She brings me balls to play with, and I obey the command "come bring me the ball." Sometimes, I just want her all to myself, but I don't get my way. <sigh>
I MIGHT share the toys with the other two dogs in the household. If I'm in a good mood, that is !"